Topline Sliding Wardrobe 2 Door Sliderobes
Special Price
€437.50
Regular Price
€705.00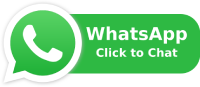 Wardrobe 2 Door Sliding 1230W x 620D x 2010H
Delivery Information:
Delivery to Ireland only. For south coast or west coast deliveries, please allow some extra time before delivery.
Does this wardrobe has a mirror door? And how's the interior of it?
I am looking for a sliding doors wardrobe with one door with a mirror. And in the interior, I want cloth rail one half and other half with selves only. The width of the wardrobe should not be more than 4 ft. Do you have such a wardrobe available for delivery in Belfast.
Question by: Sonia on 20 Feb 2021, 13:08
Hi Sonia,
Topline Robe sliding two-door wardrobe, featuring slimline handles, clever sliding doors and a sleek high gloss finish. The gorgeous reflective high gloss finish has a contemporary feel which would suit both modern and traditional décor, helping to bounce light throughout your bedroom. This wardrobe doesnt have a mirrored door, It has 2 storage shelves at the top and hanging rails in both sides of the interior part of the wardrobe. The dimensions of the wardrobe is 1230W x 620D x 2010H.
You can check other 2 door mirrored wardrobes on the website that suits your needs.
Regards, Kate - Love Furniture
https://www.lovefurniture.ie/bedroom/bedroom-furniture/wardrobes/topline-sliding-robe-2-door
Answer by: Love Furniture on 20 Feb 2021, 13:08
How long does elivery take from time of order please and how much does it cost extra to assembke this wardrobe please..
Question by: Suzanne Courtney on 12 Oct 2021, 12:21
Hi Suzanne,

We order this straight from our supplier and should be able to deliver this to you in 3-4 weeks. The items come in flat-packed and we are not offering our assembly service for now due to the COVID outbreak. This is in observance of the government's policy of social and physical distancing rules. There will be an assembly instruction attached to it to guide you. If you have further questions, please do not hesitate to contact us. We are here to help.

Regards,
Lilly - Love Furniture
Answer by: Love Furniture on 12 Oct 2021, 12:21
To place an order for cash on delivery.
Add item(s) to your cart
Go to the checkout and choose Cash on Delivery
Your order will be processed without having to pay anything up front
Please note: We may contact you to confirm your order, and in some situations, a partial payment may be required prior to delivery
If you have any questions, please call our sales office or use the Request Callback form below and our sales team will call you.