Corona 3+3 Drawer Wide Chest - Pine
Special Price
€320.00
Regular Price
€480.00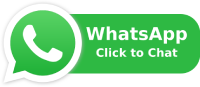 Supplier Stock: 10+
Last Updated: 2023-10-04 06:00
Dimensions:
W: 1320mm
​D: 430mm
H: 833mm
Delivery Information:
Delivery to Ireland only. For south coast or west coast deliveries, please allow some extra time before delivery.
Hi. How long before delivery yo west cork and how much extra for delivery please
Question by: Ann Kingston on 10 Oct 2021, 17:31
Hi Ann,

The Corona 3+3 Drawer Wide Chest - Pine is not in stock in our warehouse however, we should be able to get this from our supplier in 3-4 weeks.
We offer Free Delivery and accepts Paypal, Card and Cash on Delivery for payment.

Regards,
Lilly - Love Furniture
Answer by: Love Furniture on 10 Oct 2021, 17:31
To place an order for cash on delivery.
Add item(s) to your cart
Go to the checkout and choose Cash on Delivery
Your order will be processed without having to pay anything up front
Please note: We may contact you to confirm your order, and in some situations, a partial payment may be required prior to delivery
If you have any questions, please call our sales office or use the Request Callback form below and our sales team will call you.